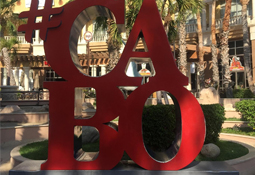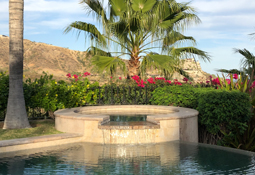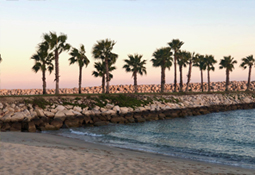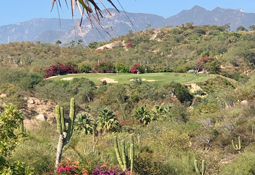 Who We Are
The POI Institute is a private, holistic all-inclusive Ibogaine treatment center situated at the tip of the California Baja Peninsula in beautiful Cabo San Lucas, conveniently located just 20 minutes from the Los Cabos International Airport.
Our experienced and compassionate team of professionals, coupled with POI's luxurious, private accommodations and amenities provides the perfect atmosphere for physical, emotional and spiritual healing.
At the POI institute, we provide a safe, medically-assisted detox with no withdrawal for a wide range of active addictions. Our treatment protocols are customized to meet the specific needs of each individual patient and their unique situation.
At the POI institute… discover our power of I and regain yours.
The
Power

of

I

Did you know that the letter I is the most powerful letter of the alphabet?

With the magic of the power of Ibogaine, you can regain your own power and rediscover the person you were truly meant to be.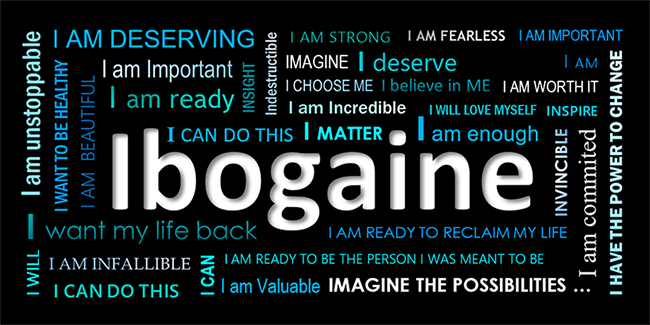 Reclaim your life with Ibogaine
What is Ibogaine and how does it work?
Ibogaine is a psychoactive alkaloid and primary ingredient that comes from the root bark of the West African shrub known as, Tabernanthe Iboga.  This naturally occurring plant medicine, which has long been used for right of passage, spiritual and healing ceremonies by the Bwiti people of Western Africa, today, is being used as an extremely effective detoxification treatment and "addiction interrupter" for a wide range of drugs, alcohol and prescription medications.  Ibogaine is unlike any other addiction treatment available, its' medicinal, magical ability provides a unique detox and healing experience without withdrawal symptoms or cravings, giving those seeking recovery from active addiction a real chance to succeed at long-term sobriety and an opportunity to reclaim and  transform their lives.
Addiction Treatment
At the POI institute, along with offering safe, medically focused Ibogaine detox treatments for a variety of active addictions, we understand the importance of feeling safe, secure and comfortable before, during and after detox treatment. Our experienced and compassionate staff coupled with our beautiful, private facility allows each and every client to heal and relax in luxury, while they begin their journey of reclaiming their lives.
Our 5-day, 7-day and 10-day Ibogaine treatment programs and protocols are tailored to each clients' addiction needs and the time in which they need to recover.
POI has treatment programs and protocols for the following:
Opioids (Heroin, Oxycodone, OxyContin)
Stimulants (Cocaine, Crack, Methamphetamine, Adderall)
Methadone
Subutex/Suboxone (Buprenorphine/Naloxone)
Alcohol
Nicotine
Anxiety and Depression
PTSD
Spiritual Healing
The POI Institute also offers open ended and extended treatment plans for those that may need a bit more time to heal, especially for those individuals on Methadone, Subutex or Suboxone. These drugs, also known as long-acting opioids are opiate blockers. Ibogaine focuses on the opiate receptors in the brain and actually helps them heal. Long acting opioids block these damaged receptors, preventing the Ibogaine from repairing and resetting them. Depending on the length of time an individual has been on long acting opioids, it can take several days or even several weeks for these drugs to leave their system, which can delay and/or extend the time needed for Ibogaine treatment. In order to ensure that each and every treatment program is first and foremost safe, it is extremely important that individuals seeking Ibogaine treatment are 100% forthcoming about their substance use as well as their current and past health history. All of this information comes into play when determining the proper program and protocol for each patient. Ibogaine will truly change your life… Congratulations on taking the first step to regaining your Power of I through the magical healing powers of Ibogaine.
Our Facility
The POI institute is a private, holistic all-inclusive Ibogaine treatment center located in beautiful Cabo San Lucas offering effective medically-based Ibogaine treatment protocols for the treatment of drug, alcohol and nicotine addiction, as well as anxiety and depression, PTSD and spiritual healing.
At POI, we believe that our experienced and compassionate staff coupled with our exclusive, luxurious setting helps promote a sense of peace and well-being, both of which are essential to the success of a patient's recovery.
When you are ready to end the vicious cycle of addiction and reclaim your life, call the POI institute at:
(833) POI – CABO
We are here to confidentially answer any questions or concerns you may have about Ibogaine and our withdrawal- free detox and recovery programs.  
Contact us to learn what we can do for you