POI Testimonials
Everyone has a Story… and every Story Matters.
"My journey has been nothing short of amazing!!! Coming here not sure what to expect or even if this treatment would work was a little scary. The care and kindness of Diane, George and Alex was something I honestly haven't ever experienced in my life-time! They took better care of me than my own parents… My every need was met… My every question answered. I was trapped with my addiction to opiates and then Suboxone for over five years with no way out in sight. It was crushing my spirit and will to live… This treatment saved my life. I am ever so grateful for the gifts they have given me… A chance at a new beginning. I am going to make sure to spread the word to as many people as I can about the POI Institute and Ibogaine with the hope that others can get the help they need with this life-changing treatment and have a second chance at life too. Diane, George and Alex are incredible… I believe they are angels that have been put here to make a difference and save and change people's lives… just as they did for me and I am forever grateful."
– Julie S., Prosper, Texas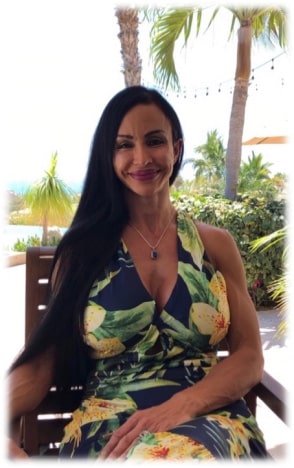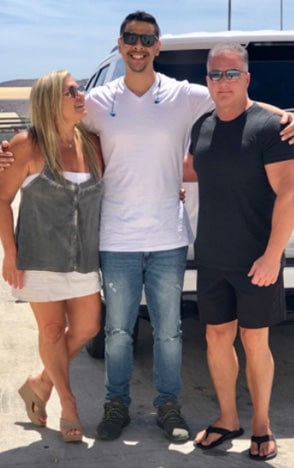 "Everyone's recovery is unique in its own way. But, the end result for all of us can be the same if you believe in and trust the process. We pay the price now or we pay the price later but at some point, we all pay the price. My god, if I had only known half of what I discovered through Ibogaine, so much damage to myself and my loved ones could have been prevented. To anyone reading this, words can never explain the amazing experience you will embark on through Ibogaine and the POI Institute.
Thank you to everyone at the POI institute for providing me with the safest and best care during my stay. Thanks to Diane and George, for going above and beyond. Your 24/7 presence and sincere care and support that you show to all your patients during and after their stay is over the top and so appreciated.
For anyone interested in hearing more about my experience with Ibogaine at the POI Institute, please ask POI for my contact information. I am wishing you safe travels with Ibogaine. Keep an open mind, absorb as much as you can and again, trust the process because the end result will be truly amazing! Get ready to meet the best, new version of YOU. It is an incredible gift… for you and your loved ones. It's blissful. God Bless."
– Ariel L. Brooklyn, NY
"Like so many choices we make daily we forget that we are a choice. We falter on. our values at times. It's the people who love us that pull us from the edges. So begins my story with ibogaine thank you for all the care and love I received Diane and George… you gave me a second chance."
– Matt T., NYC.
"I had done my fair share of drugs starting from the age of 14. Mostly I had just smoked pot and took antidepressants and benzo's because I always struggled with depression and anxiety. Then when I was 18, I had a car accident and lost my brother. That's when my battle with pain pills kind of started, more specifically OxyContin. For the next few years I snorted between 2 and 3, 80 mg tablets per day. In 2007, I was prescribed Suboxone to help detox and get off of the OxyContin. I felt somewhat stable on it and at the time, me, my husband, my family and the outside world thought it was a miracle cure for my addiction. But,10 years later, that was not the case. My "shunned" addiction to short acting opioids was just replaced by acceptable "doctor prescribed" long-acting opioids!!! Although I was stable on the Suboxone, after 10 years, I began to feel the side effects of the drug and was tired of being tied to having to take medication every day and see the doctor every month. I felt trapped in my own body and was just over it. That's when I had nothing to lose and decided to do Ibogaine. When I spoke with my doctor about going to Mexico for Ibogaine treatment, he said it wouldn't work and he would see me next month. Thank goodness he was wrong. I have been clean for over 2 years and have never looked back."
– Lindsay P., Rising Sun, Indiana
"POI has been an amazing experience that everyone should have the fortune of experiencing in their lifetime. I came in with hope of being able to live my life without the horrors of withdrawals from Xanax and other benzo's. I honestly wasn't sure I would ever be able to get clean from the prescription drugs, but not only did Ibogaine immediately alleviate my withdrawals, it also left me way less anxious with the hope that I may never need my depression or anxiety medications again. I am so grateful to Diane and George for giving me a fresh chance at a clearer and less stress filled life. Before I came here my life and relationships are crumbling before my eyes and I'm now so excited to get home so everyone can see what a miracle this place is!
Diane and George are truly special people with huge hearts and Alex is awesome as well. I could never have been in better hands!
All you need to succeed as an open mind. The possibilities at a better life are endless as long as you truly WANT to improve!
P.S. I have been stressing all year about turning 30 and not being ready to start the new chapter of my life and now I am so EXCITED to leave my 20s behind and move onto bigger and better years ahead. TY Diane & George and everyone at POI."
– Liz, Brooklyn, NY
After years of using and abusing drugs and numerous failed attempts at getting and staying clean, Rafael came to the POI Institute for a 10 days to detox off of cocaine and opiates. Read Rafael's testimonial below. In sharing his story, Rafael's hope is to let others struggling with addiction know about ibogaine, his detox and recovery experience and just how amazing life can be when you are finally clean and sober.
"Ibogaine truly saved my life! I am so happy to be here and sober thanks to Diane and George and the POI Institute. My story is probably like so many others… using and abusing drugs to "make me feel good" and numbing my physical and emotional pain. My drugs of choice were cocaine, oxy's (30 mg), benzo's and weed. I was slowly killing myself which I didn't even realize. Ibogaine literally just broke my addiction. It was hard to believe but it's true. In my opinion, the U.S. deals with the opiate crisis by adding to it. They put you on Suboxone, Subutex or Methadone to supposedly detox you, but all they are doing is having us addicted to long acting opiates including Vivitrol, the month long, long acting opiate shot, making it impossible to ever be clean and free of opiates! In my opinion, Ibogaine is the only way to successfully detox and truly be clean of ALL drugs! It crazy, but true. It immediately interrupts your addiction and leaves you with no craving to use.
The day before my Ibogaine treatment I was so nervous because I didn't know what to expect. But, after my flood dose everything changed… I had no withdrawal and no craving or desire to use. I had a little pain and restlessness in my legs which eventually went away. I told it was normal from all the drugs my body was used to having and it just needed a little time to adjust and reset. I really f'd with my body to a point it didn't know when to rest or when to sleep. The first few days after my treatment, I was weak, but after that I was just so happy being sober. It honestly is the best thing ever! I left the POI Institute after 10 days and with their recommendation entered a recovery center to continue and support my sobriety. My plan is to finish my aftercare treatment and get the tools I need to hopefully be ready to go back home to reality and to work …clean and sober. Although not for everyone, the 12-step program has really helped me. My goal is to be able to do the same and support and help others who are suffering from this disease of addiction. Just because you're having a bad day doesn't mean you have to take drugs or even if you're in pain there's other things you can do or take that's not addicting. I 100% believe that Ibogaine is honestly the best way to detox. I don't care what others say, I will always remember my experience and I will would love to share with others who are suffering to give them hope. Ibogaine gives you the gift of no cravings and no withdrawal so you can deal with all your sh__ without feeling bad from withdrawal or being consumed with the thought of wanting to do drugs. I just realized that I always turned to drugs for pain but it's only temporary the pain will come back and numbing your feelings is not the right way. You just make the pain and the bad feelings worse and they come back twice is bad. If you're having trouble with whatever you're going through, my advice is to go see a therapist, it will help you a lot. Ibogaine helped me realize it all it really opened up my mind… it's really crazy how it works. I am so happy with myself and I really don't want to live the way I used to anymore I am just so tired of using drugs… I am so over it.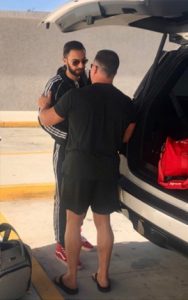 I honestly think if I was still using, it would be a matter of time before I overdosed. Seriously… No joke. I'm done hurting myself and my family. My family has already gone through so much because of my addiction and all the bad choices and decisions I made. I'm just done!
I have been sober since April 23 2019 and am happier than I have ever been. I highly recommend anyone struggling with addiction to go to the POI Institute to detox with Ibogaine. POI will also help you set up whatever kind of program, therapy or support system you need for when you leave to help support your sobriety. They are amazing! I believe that Ibogaine is truly God's medicine. I learned and saw so much from my ibogaine experience and I truly have no desire to ever pick up any kind of drug again.
– Rafael Y., Queens, N.Y.
Ben is a really nice guy that had a really bad habit. Below Ben shares his 10-year battle with pills and heroin and how his Ibogaine treatment and the POI Institute "helped save him and helped him save himself". "My name is Ben Doyle I am 34 years old and have been battling my addiction to oxycodone and black tar heroin for 10 years. Over the past 3 years I attempted to stop 3 times without success. I'm really lucky that I never overdosed and am truly blessed that after all the sh__ I have done due to my addiction that I did not lose my wife or family. After years of trying to juggle life and my addiction, I think the final straw was when I was gone enough to fill up urine test for work, I've been caught red handed using fake urine. It was as if the universe and everyone in my life, including me decided that I needed to be done it was long enough.
Three weeks later, Saturday July 27, 2019, I find myself smoking my last hit of black tar heroin and getting on a flight to Cabo San Lucas to be treated at POI Instituted by the wonderful George and Diane! After 2 days of stabilizing me with morphine, on Monday July 29th, I received my Ibogaine flood dose and Ibogaine boosters every other day thereafter. Today is Thursday, August 8th and I am clean 11 days clean and feel like a new person. I now have the chance to go home and be the healthiest and happiest that I have been for a very long time. I am blessed to have a wife and family that understand how addiction can happen and to have their love and support as I go home and do the work I need to, to finally be the best version of myself. There is a spirit and a soul in all of us. There is also a spirit in Ibogaine. You do not need a shamanic setting or Shaman or any kind of voodoo doctor in Africa. You just need to let go of your fears, mistakes, and never look back. I will never be able to thank George and Diane enough for the unbelievable treatment I received during my stay. The care, compassion, food, amenities, and hospitality I received was beyond anything I could've ever expected. They really care about each and every patient. POI saved me and helped me save myself. Thank you, George and Diane. – Ben M., Deer Park, WA.
"I started drinking with my buddies in my teens and even experimented with mind-altering drugs, like mushrooms. But my real problems began and became a 14-year addiction to opiates when I was started taking pain pills to manage my pain from back injuries, I sustained playing football in high school. Through most of my 20's and 30's, I used and abused the pain pills. I remember that besides helping me with the pain, I liked the "good feeling" they gave me. I mostly took pills like Percocet, but truth be told, sometimes I took whatever I could get my hands on. I was no longer taking opiates to get high, but mostly to just get by and make it through the day. Back then I didn't get that I was using them to avoid dealing with stuff that bothered me or made me uncomfortable. After years of failed attempts to get off of the opiates, in 2012, I sought professional help for my addiction. I was "prescribed" Klonopin, Xanax (benzo's) and Suboxone, never realizing or being told how highly addictive these medications were. Basically, I was just replacing one highly addictive substance for several others and began abusing the Klonopin and Xanax that I was prescribed for my "depression and anxiety", which for all I know was caused from the opiates? I was told that the Suboxone was being prescribed to me as a "maintenance" to help get me off the opiates, later finding out that Suboxone was a long-acting opiate and even harder to get off of then the opiates themselves.
I thought I was on Suboxone as a "cure" for my addiction and instead found myself addicted to this long-acting opiate, which I have come to find out is just as harmful, if not more so than the short-acting opiates I was originally addicted to and even harder to get off of. For years every month looked the same… I would go to the doctor and get my prescriptions of Suboxone, Klonopin and Xanax. They all of left me with no feeling, no energy and no emotion. I was like a robot just going through the motions each day. Every day was the same; get up, go to work, come home and back to bed. I was no good to myself and definitely no good to my family. The Suboxone and benzos were slowly destroying me, both physically and mentally. They stripped me of every emotion, robbing my wife of a husband and my boys of a father.
Over the years I tried several times to get off Suboxone and the Benzo's myself, but the withdrawal was horrible. Someone recommended The POI Institute and with my family's help and support I decided to come to POI for Ibogaine detox treatment. For the first time in almost 25 years I am clean of all drugs. During my stay the personal care and attention I received was unbelievable. It felt like home away from home: from family dinners, to sitting and talking on the patio, pool or in the hot tub to walks on the beach, Diane and George make you feel like family. They strongly recommended that after my Ibogaine treatment I continue with some sort of therapy and/or aftercare. I am happy to say that I just completed an IOP (Intensive Outpatient Program) and am doing great! Making the decision to come to POI changed my life for me and my boys!"
– Mason M., Linden, California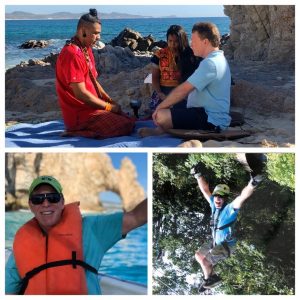 "Richard was able to see and appreciate life in a whole new way after his spiritual journey at POI. Included in Richard's spiritual awakening was an intensive ibogaine treatment followed by a private DMT ceremony, which was performed on the beach by Shaman/medicine man Oscar & his wife Teresa. Richard described both of his spiritual experiences as "amazing and life-changing".
"My spiritual journey with both ibogaine and DMT was incredible! Not only was it one of the most amazing experiences of my life, but it was life-changing! Although very different, each was extremely significant and allowed me to remember, realize and appreciate my own self-worth and remind me of all the wonderful things life truly has to offer! Thank you, POI, for everything!"
– Richard J, Baltimore, MD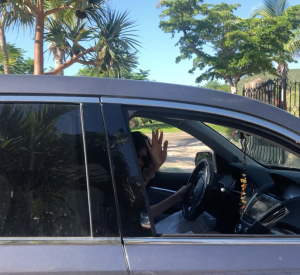 Kami's incredible 3800-mile drive from Connecticut to the POI institute in Cabo San Lucas to get clean and regain her life may possibly be one of the best examples of The Power of I (the power of oneself & the power of Ibogaine) we've ever seen! With so many convenient flights from anywhere in the U.S. (and other countries), there is really no reason for anyone to drive thousands of miles to get to the POI institute in Cabo San Lucas! But, for this amazing mother of 2, it's what she felt she needed to do after returning home to Connecticut in withdrawal after a failed detox. Completely desperate and not wanting her children to see her this way, Kami felt she had no other option but to immediately turn around and leave in search of help. She got in her car and just started driving. Four days later, she found herself less than 100 miles from the Tajuana border. After making numerous calls along the way in search of a facility to help her, Kami was referred to Diane at the POI institute. In shock that Kami had not only driven across the country alone but had done so while withdrawing from pain pills, Diane suggested Kami leave her car San Diego and she would fly there and accompany Kami on the flight to Cabo. That gesture was just one of many reasons Kami knew that POI was where she needed to be. She declined Diane's offer as she felt that the driving kept her mind focused on the road and not on her withdrawal. With over 2800 miles under her belt, Kami crossed the San Diego /Tijuana border and began her 1000-mile journey down the California Baja Sur to Cabo. Five days and 3800 miles after leaving her home in Connecticut, Kami was personally greeted by Diane and George at the POI Institute. Kami's ibogaine treatment was everything she had hoped it would be. Ten days after arriving at POI, Kami was truly a new person and ready to take on the world and another 1000 mile drive up the Baja 🙂 This time, stopping in San Diego where she shipped her car to the east coast and flew home to her family, thrilled to be drug-free and pain-free for the first time in a decade! We are so happy for Kami and the wonderful results she received from her ibogaine treatment and the incredible effort she took getting to the POI institute to regain her life.
In her own words…
"It is hard to put into words… I don't know how to begin to thank the wonderful people at the POI Institute.
They were so caring and showed me such an enormous amount of compassion. All I can say is thank you for everything you did for me and for making me feel safe. I feel so fortunate that I was able to come to such a hands-on, professional facility and experience this medicine in such a wonderful and beautiful setting.
Not only do I no longer need pain pills, I am pain free for the first time in 10 years.
Iboga has so many healing effects for the mind, body and soul.
Thank you, POI, for giving me my life back!"
– Kami, P. Connecticut
"After years of being addicted to heroin, I found myself homeless and unable to find work. Every day was the same… I would stand in line every morning at the methadone clinic for my methadone then head to the public library to look for possible jobs on the internet and then stand in line every night at a homeless shelter to hopefully secure a bed for the night.
In January of 2017, after almost 4 years of living on the street, addicted to methadone and unable to find work, my New Year's resolution was to give myself a deadline. If I could not find a job and a way out of the hell I was living by that spring, I was going hang myself in a downtown hotel. I had done so much wrong to myself and so many others and was beginning to think that suicide was my only way out. Somehow, by the grace of God, I received a call from my dad asking me if I had ever heard of Ibogaine? Funny thing was, I had. I had read about it on-line at the library. I had read a lot about it and the success addicts had with it, but never in a million years thought I would have the opportunity to do it. My dad and step mom told me a story of a friend of theirs that had been addicted to drugs for years and went for Ibogaine treatment and had been clean ever since. They asked me if I would want to go if they could make it happen? I could not believe they wanted to do this for me, especially after all the wrong I had done over the years.
Three weeks later, I was picked up at the homeless shelter, taken for what would be my last methadone treatment and was in Mexico that afternoon. The next day I received my Ibogaine detox and spent 10 days recovering and getting reacclimated to life without drugs, withdrawal or cravings. Instead of moving forward with my New Year's resolution to end my life, I was blessed to be given a second chance to change my life. Almost 3 years later, I am not only clean, I am a new father, a top salesman at a car dealership, and about to purchase my first home. Thanks to my dad and step mom for the gift of Ibogaine and to everyone who helped and believed enough in me to give me a second chance. Ibogaine truly saved my life."
– Josh., Baltimore, Maryland
Patrick's Story…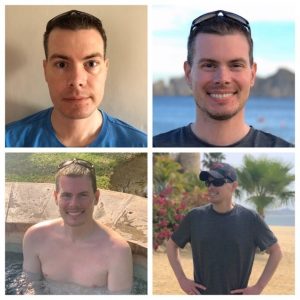 Ibogaine gave me back my mind and soul after years of
dependency to Suboxone, Adderall, Klonopin and other
prescription drugs I really had no business being on.
I can't thank the POI institute enough for the incredible care
and attention I received before, during and after my Ibogaine
treatment. The vicious cycle of monthly refills at the
pharmacy was slowly killing me. There is no "Detox" in the USA
that could have successfully taken me off Suboxone and the
other drugs I was taking. I'm grateful for finding The POI
Institute as I was losing hope. I tried another detox place and
was unsuccessful. The entire staff at POI were like family to me
and all the patients.
Great Care, great staff, great food and amenities. Nothing
like I have never seen at a detox center.
My decision to go to POI saved my life and now I am doing the work I need to do, and the rewards are
endless. No more burying my head in the sand. Lots of work to do that I can now take on with a clear
mind and conscience. The "mask" is coming off… thanks to Ibogaine and the POI Institute
I am back to who I was meant to be… my true self.
If anyone would like to speak with me regarding my experience at The POI Institute, you can email me at:
patrickcrawford@gmail.com
– Patrick C., Fairfax, Virginia
"I can't thank you guys enough for the Ibogaine treatment, it really does work wonders!" – Kevin N., Middle River, Maryland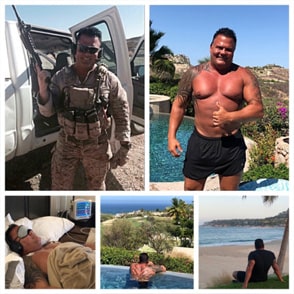 "Thank you so much Diane, George and Alex… The POI Institute has been truly life-changing! First, I need to thank you for giving me my wife back. She was addicted to opiates and then Suboxone for 6 years and there was nothing we tried that worked getting her off of them. The drugs were destroying her from the inside out. After 10 days at the POI Institute, she was addiction free… I had my wife back and my son had his mother. I decided to get treated after my wife's treatment. I was a Navy SEAL for 24 years and suffer from PTSD. I did not want to screw up my wife's treatment and recovery, so I decided to be treated for my PTSD as I definitely have anger issues and an aggressive personality. My 6 day stay really has been life-changing. My mind is clear, I don't feel any anger and feel calm and relaxed. My only regret is not doing this years ago. If only we knew this existed. On top of feeling incredible, Diane, George and Alex met all my needs, answered every question I asked and treated me like family. I will 100% be recommending POI and ibogaine to all my military brothers and sisters and anyone else suffering from PTSD, depression or addiction. Thanks for the new start, new brain and second chance. Love you all." – Jay S., Prosper, Texas
"My week at the POI Institute was been incredible. I feel light brand-new person with a positive outlook on life. Thanks to Ibogaine and the amazing staff at POI for their care and support during my spiritual and personal transformation."
– Julie B., Northern California
We are the writers to our own destiny. If WE truly want to, we can and are the able to turn our lives around.
If you are already considering this treatment, chances or this is your rock-bottom. When addicts want something… we want it NOW… the need for immediate gratification. We want our drugs NOW and when and if we are ready, we want to get clean NOW!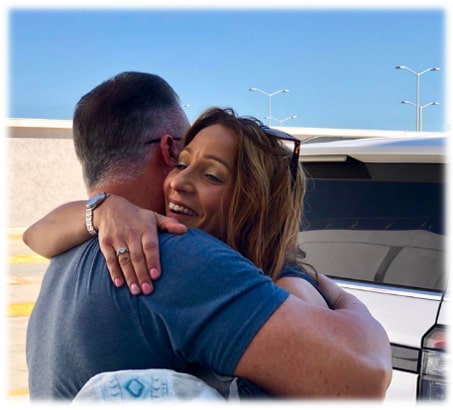 Deciding to fly out to the country to get clean was honestly one of the scariest things I've ever done. And, now, eight days later I can tell you that coming to Cabo and POI was by far the best decision of my life! George, Diane and Alex treated me with respect and stern love, which is exactly what I needed. And, whether an addict believes that's what
they need, they do… we all do! We can recover, but we can't do it alone. It is hard to believe that after so many years of Battling an addiction to heroin, I am really clean…with no cravings or withdrawal! I haven't felt this good in over 10 years.
Thank you ibogaine and POI. I am forever grateful!
– Hailey H., Baltimore, Maryland
"I was originally prescribed painkillers to manage my pain from a weight-lifting injury, but soon found myself addicted to them. I was a functioning addict, never missing a day's work, but after years of denial (mostly to myself), and thinking I was taking them just to control my pain, I realized the pills had taken control of me. I found myself consumed with making sure I had enough pills to get through the day. After years of using, I realized I wasn't using the pills for just my physical pain, I was using them to escape from life. I was no longer taking the pills for pain or to get high; I was taking them to just get by. My addiction took a front row seat to my life. It came before anything and everything, causing me to continuously make some really bad decisions, many that came with some really bad consequences. After over a decade of putting up with me and my addictive behaviors my girlfriend could no longer watch me ruin my life and continue to choose my addiction over her. She had heard about ibogaine from a friend who had shared his struggle and triumph over addiction with her. He told her we could go to a place in Mexico, take this plant-based medicine called Ibogaine and in a number of days I would be free of my addiction with relatively no withdrawal and no cravings. When my girlfriend first told me about it, my initial reaction was it sounded too good to be true and if there was such a thing, why couldn't I do it in the U.S., which is a whole other issue and subject for another time. My girlfriend spent months doing her own research on this so-called plant-based medicine called Ibogaine. She actually became very knowledgeable and passionate about it. And, although I still was not convinced that a trip to Mexico and a 1-time treatment of some plant-based medicine from some African bush could have the power to end decades of addiction, I believed and trusted in my girlfriend love and intentions and was actually at a point in my life where I had way more to lose by not giving it a try… including losing her.
My 10 days in Mexico was nothing short of a miracle. Literally right after treatment I couldn't believe I had no cravings. For days after treatment I waited for those horrible withdrawal symptoms to appear, but they never did.
Fast forward years later… I am still clean and sharing my experience with others suffering from addiction… all because someone else did the same, which changed my life forever.
If you struggle with addiction and are reading this, like so many others that have experienced the miracle of Ibogaine, I am proof it really works! I spent years struggling with addiction and thanks to someone sharing his story and learning about ibogaine, I got a second chance at life.
My hope is that from sharing my story, it will help someone else have a chance to do the same.
– George B., Towson, Maryland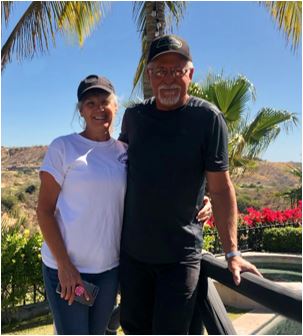 I arrived in Cabo in April 2019 to be greeted by the smiling face of Diane at the airport and shortly thereafter George. This couple's love for ibogaine is deeply apparent. Upon arrival, my blood work was done in preparation for my spiritual journey with Ibogaine. From the moment George and Diane picked me up, I felt that I was their number one priority. The facility itself is just magnificent! What an amazing place to be treated and
a wonderful setting to heal.
The day after I arrived my journey began…
All I can say is that my ibogaine journey was nothing shy of Amazing! It not only allowed me to revisit some very personal issues from my past, but also gave me the ability and power to let go and make peace with them. What a wonderful, wonderful gift. Thank you everyone at POI for the care and attention you showed me during my journey and entire stay!
If you suffer from addiction, anxiety or depression, PTSD, or feel you are just in need of spiritual awakening or healing, should absolutely reach out to the POI Institute.
Their professional care, treatment and their first-class amenities exceeded all of my expectations.
In my opinion, there is no better place to begin your journey to freedom.
For anyone who would like to speak to me (or my husband) about the POI institute or both of our experiences with ibogaine, please feel free to contact me at: deborahtuller8@gmail.com Both my husband and I would be happy to share our experience(s) and answer any questions you may have.
– Deborah T., Carlton, WA.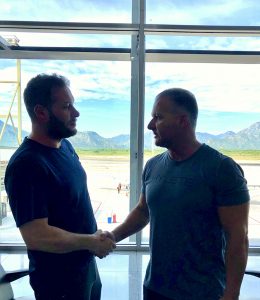 A note from Joseph…
After years of failed attempts to get off of Suboxone, Joseph came to
the POI Institute to detox off the long-acting opiate.  Upon his
departure, clean after years of battling addiction, Joseph wrote in
POI's patients' stories book with the hope that his words will help other
incoming patients feel as safe and comfortable as he did as they
embark on their Ibogaine journey and discover the true Power of I.
"Having not done much research on ibogaine or the POI Institute, I was
advised by an acquaintance from home and former POI patient of the
benefits of ibogaine and the quality of care I would receive from both
Diane and George at the POI institute.  The truth is, my experience at
POI far exceeded all of my expectations!  You are in great hands!  From
the hands-on service, the care, the food, the property and all-around
love and support not only made my experience that much better
but made my 10-day stay fly by. 
Saving a life by giving others a second a chance is one of the greatest
gifts you can bestow on someone.  To Diane and George may G-d bless
you with all of your heart's desires, health and happiness. 
Thank you from the bottom of my heart."
Love,
Joseph
~ Joseph S., Brooklyn, NY.
"It always seems impossible until it's done"
– Nelson Mandela